fat cat
I export cars from Sendai, Japan. Please contact us if you are interested.
Used Motor Vehicles From Japan to the World!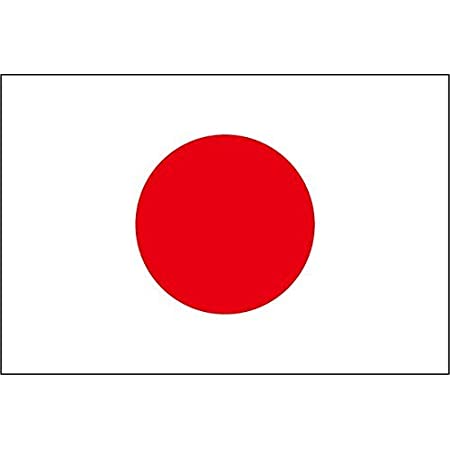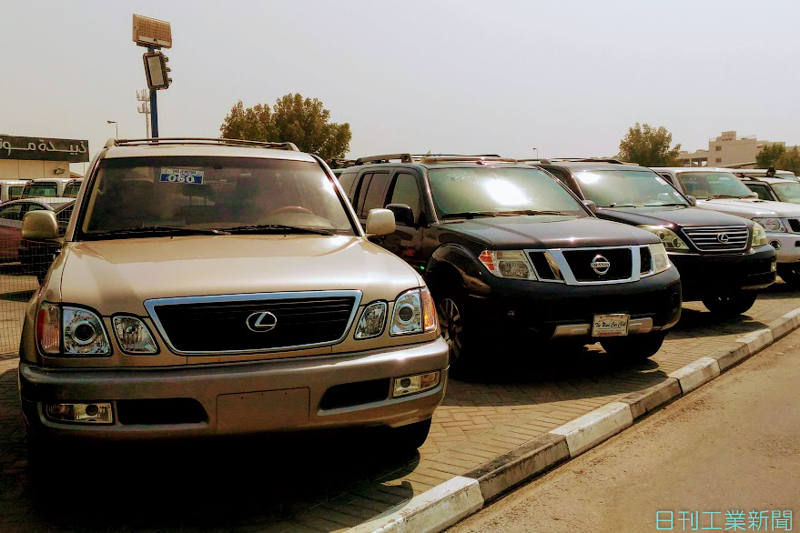 << FEATURES & CHARACTERISTICS >>
For import motor vehicle buyers!!
We export excellent used Motor Vehicles from Japan.
We can get any vehicles that you want to sell in your country from Motor Vehicle Auction in Japan.
We keep contacting to all car auction net network, so we can search any cars that you like.
Yes, We Ship Internationally!
We can ship motor vehicles just about anywhere in the world.
Please don't hesitate to contact us if you are looking for excellent Japanese motor vehicles.
e-mail:info@captain-charlie.net
"Captain Charlie" exports cars in Sendai, Japan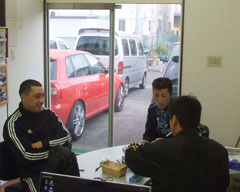 Captain Charlie can stock with various used vehicles which are sold in Japan.
Not only selling vehicles but also we provide many different services for customers such as buying vehicles ,ordering car parts and car exports.
We started our business and services through the internet earlier and now we reached to establish the system we can conform all vehicles in details in our stock.
We take order all kinds of automobiles and deliver to overseas from Japan.
We sell good quality used vehicles , car parts and export.
We are proud of being able to provide various services to our customers.

Our interactive business provides you complete and perfect information of automobiles.
All Captain Charlie staffs eager to fulfill the best services and support customers.

We assume it is very difficult to find good quality used vehicles with reasonable price.
And also you might make wrong decision due to lack of knowledge about vehicles.
As a result ,you might waste your precious time and money.
We confidently find a best car ,purchase the car and arrange for export without wasting your money and time for you.
We help you to find and sell you best quality and reliable car easier than you think.

Japanese vehicles always have good reputation for their good quality and value.
Japanese car owners are careful with their car maintenance practically and mechanically so that we can say the vehicles which up for auction are always in good condition.
Japanese used vehicles are usually well equipped with many kinds of options such as air-conditioners , power windows, air bags and ABS.

Japanese used vehicles are popular all over the world for less engine trouble.
For case of accident or trouble, they are possible to change the broken car parts both inside and outside to new ones quickly.

Japanese car owners are good at keeping their vehicles in good condition and the condition of the roads in Japan is always the best.
With all these facts, we believe Japan is the best place to buy used vehicles and we can guarantee you used vehicles which clearly match with reasonable price with out any problem.


Japan has very strict vehiclesafety system which costs higher as time pass the owner keeps the same vehicleso that the owners tend to leave their vehicles within 5 or 6 years in order to buy a new car.
That is reason why we can find good high quality used vehicles in auction and stock them.

Our relationship between Japanese used car auction and the car dealers, we can provide used vehicles with good high quality and reasonable price.
Most of our used vehicles pass Japanese strict regulation and rigid inspection (inspection before export ,(RWI Road Worthiness Inspection)).

Our main shipping ports are Sendai and Yokohama.
Please ask us which port is best for your country.
If you recommend other shipping port,we will arrange as much as we can.
Please refer below payment terms and condition.
<< PAYMENT TERMS>>
TT, FOB

Line of Business : Used Motor Vehicles
Business Partner : Toyota Corolla / Mitsubishi Fuso
We Export to : Africa / North America / Central and South America West Europe / Eastern Europe / Russia / CIS / East Asia/ Middle East / New Zealand
---
Captain Charlie

Kabanomachi19-8, Wakabayashi, Sendai, Miyagi
TEL: 81-22-355-9666 FAX: 81-22-355-9667
E-Mail: info@captain-charlie.net